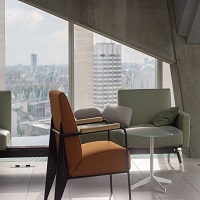 I am not a recruiter. The service I offer is assistance with the hiring and selection process of executives.
The need to hire the best talent to fill your senior management posts does not need explanation.
As a senior manager and Chief Executive – in both commercial organisations and NGO's – I have hands-on, practical experience in hiring (top) executives.
Furthermore, as a Member and (Vice-)Chair of Boards, I have participated in numerous selection panels for senior management positions, including the selection of new Chief Executives.

My experience is not limited to organisations with which I have or had a direct link: I have also been a Member and Chairman of interview panels for third parties, for example for the Department of Foreign Affairs and Trade in Ireland, for selecting senior level staff.
I can assist your organisation by helping with the preparation of senior level interviews, organise/participate in/chair interview panels, review/monitor/ensure fair procedure is followed or provide a neutral voice in your selection process.