I advise organizations in the public and private sector on Public Affairs. I contribute a working knowledge of the Oireachtas (Irish Parliament), EU Decision-making Bodies, NGOs, Public Policy, Political Campaigns, Coalition Building, Socioeconomic Analysis, Political Science, Influencing, Mediation & Negotiation.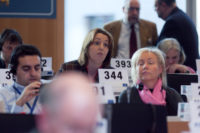 From 1998 to 2011 I was a member and Vice-President, of the EESC. This is a consultative body of the European Union, bringing together employers, employees and representatives of various interests. I represented the views of the 344 members from the then 27 Member-States to shape and inform EU policy. My work entailed high-level representation of the EESC on inter-institutional bodies; engagement with the European Commission and European Parliament; at bilateral meetings with the Member States; and on the EESC EU-China Round Table. I was its special rapporteur on its opinion on alcohol-related harm.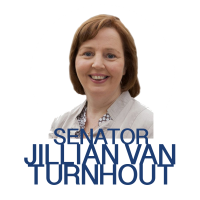 I am very privileged to have been an Independent Senator from 2011 to 2016 and believe I have made my time in the Oireachtas as meaningful as possible. I was able to influence and/or initiate legislation in a number of different areas, of which the below is only a sample:
"The Children and Family Relationships Bill" represents the most important reform of child and family law for a generation. The legislation put children at the heart of family law, provide legal clarity around various family types and address discrimination faced by children in non-marital families.
Exemption for venues owned by children and youth organisations from the Property Tax.
Extending the workplace ban on smoking to all vehicles where children are present.
Ban on corporal punishment of children.
Co-sponsored legislation to recognise the right to identity of adopted children (still in process).
Please click here to learn more about my work in the Seanad.
Since finishing my term I have advised several parties, assemblies and other organisations in Canada, Northern Ireland, Scotland and Wales on both the development of policies and how to get them implemented. I have also participated in a high-level policy conference for the Commonwealth.
I am available to advise your organisation on its Public Affairs needs, help its policy development, develop its advocacy, build coalitions and support its campaigns.