On this page, you can read about what I did and the contributions I made in the Seanad and beyond during my term as well as learn about my views.
What I did in the Seanad

The Seanad normally sits every Tuesday, Wednesday and Thursday during the Oireachtas terms. When the Seanad was not in session, I was kept busy preparing speeches, researching topical issues, scrutinising legislation, meeting with civil society and NGO representatives, and chairing meetings and forums.
Independent Group of Senators
I was the Leader of the Independent Group of Senators (Taoiseach Nominees), comprised of my fellow senators Fiach Mac Conghail, Mary Ann O'Brien, Marie-Louise O'Donnell and Katherine Zappone.In addition to operating in our individual capacities, coming together on specific issues as a group allowed us to draw on our diverse range of backgrounds, experience and skill sets and to maximise our effectiveness in the Seanad.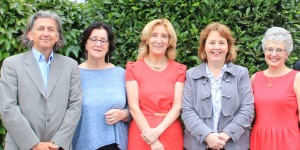 From left to right: Senator Fiach Mac Conghail, Senator Marie-Louise O'Donnell, Senator Mary Ann O'Brien, Senator Jillian van Turnhout and Senator Katherine Zappone.
Seanad Debates
I participated in weekly Seanad debates with different Government Ministers on a variety of issues and legislation before the House. I used these opportunities to voice my support or raise my concerns and propose amendments to Bills where appropriate.
Below you can see a video of my contribution to the debate on Arranged Marriages and Minors in the Irish Seanad:

Private Members' Business
Under Seanad Private Members Business, which rotates among the Parties/Groups in the Seanad, the Independent Group (Nominees) as a whole or in our individual capacities can put forward Motions and initiate Bills (other than money Bills) which call on the Government to take some form of action.
Commencement Matters (formerly known as Adjournment Motions)
Seanad procedures allow Senators to ask for a debate at the commencement of the Seanad each sitting day to discuss a specific and important matter of public interest. I found this mechanism very useful for raising important issues, often brought to my attention by civil society and NGOs that arose at short notice. I actively encouraged groups and organisations to contact my office if they had issues that might be suitable for seeking direct answers from Ministers in the Seanad Chamber via a Commencement debate
Order of Business
Under Seanad Order of Business and Seanad Commencement debates, I raised matters that required immediate attention and I requested the Cathaoirleach (Leader of the House) to call the relevant Government Ministers into the Chamber to address my concerns. To ensure that appropriate weight was given to the issues I raised I used the Order of Business mechanism selectively and strategically
Joint Committee on Health and Children
As a member of the Joint Committee on Health and Children, I actively participated in weekly Committee meetings and quarterly meetings with the Minister for Children and Youth Affairs and the Minister for Health and HSE. In advance of the latter meetings, I submitted questions to be addressed by the relevant Minister and again I invited groups and organisations to contact my office if they had issues that might be suitable for such dialogue.
Informal groupings of TDs and Senators
I was also a member of a number of informal groupings with like-minded TDs and Senators:
Seanad Cross Party Group on Direct Provision
All-Party Interest Group on Sexual and Reproductive Health and Rights and Development
Victims of Symphysiotomy Oireachtas All-Party Group
Children's Future Health Cross-Party Group
Parliamentarian group to link with Comhairle na nOg
Guest speakers
I have participated in a new Seanad activity, whereby guest speakers were invited into the House to share their experience and ideas with Senators. We have been addressed by Jerzy Buzek, President of the European Parliament; Dr Maurice Manning, former Senator and President of the Irish Human Rights Commission; Dr Mary Robinson, former Senator and President of Ireland; and Drew Nelson, Orange Order Grand Secretary.
Campaigns
I participated in many public campaigns. My involvement has ranged from being at the forefront – debating with those who held opposing views, giving press conferences, activity on social media, etc. – as well as being in the background: planning, refining the message, deciding on strategy and related activities.
I am particularly proud of my contribution towards the adoption of the "Thirty-First Amendment of the Constitution (Children) Act 2012", relating to children's rights and the right and duty of the state to take child protection measures. A referendum was held on 10th November 2012. A majority of voters voted in favour of the referendum proposal (58% voted yes and 42% voted no).
A more recent campaign was the referendum on the "Thirty-fourth Amendment of the Constitution (Marriage Equality) Act 2015". This was approved at a referendum on 22 May 2015 by 62% of voters.
Speeches and Debates
I have often been invited to give (keynote) speeches, participate in debates or chair discussions. Below are just a few examples.

Transparency and Accountability
I firmly believe that all Members of the Oireachtas should have a statutory duty to provide detailed accounts of donations and public funding on an annual basis. You are invited to view my statements for 2011, 2012, 2013, 2014 and 2015, which have been endorsed by Transparency International Ireland, here: Transparency and Accountability
My Views

During my tenure, I focused on the areas of protecting childhood, welfare and wellbeing and human rights and equality. Learn more by clicking on the relevant box below.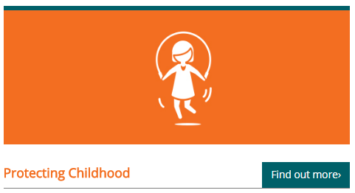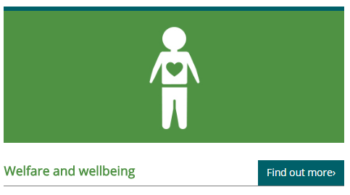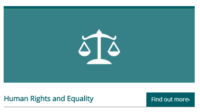 I also published views on many other topics. Choose a category in the box below and clicking submit to find out about them.