The 'Harvard Busines Review' published the following:
"The board of directors' most important function is to approve or send back for amendment management's recommendations about the future direction of the corporation. This function usually receives minimal attention. Two reasons explain this irony. First, management is often not organized or required to deal with strategic choices within its own ranks—and even less under the questioning of a board of directors. Second, the board of directors is not usually organized or able to shoulder its responsibility."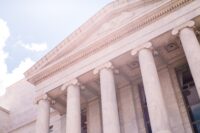 There are several ways that boards can participate in setting strategy without micromanaging the CEO or overstepping their role. This list is not meant to be exhaustive.
Ensuring the strategic plan aligns with the company's vision.
Collecting and analysing data on the industry and competition.
Defining the business portfolio.
Establishing goals and objectives.
Identifying priorities.
Finding resources.
Assesing the allocating funds, resrouces and capabilities.
Monitoring the execution of the strategic plan.
Consider acquisitions and divestitures.
If you believe your Board can benefit from help with defining and executing its strategic role, please contact me for a confidential discusssion.