I currently serve on the State Board of the 'Arts Council of Ireland', the Board of 'One in Four', and am Vice-Chairperson of the Board of 'The European Movement Ireland'.
I am a graduate of INSEAD's International Directors Programme (IDP-C). INSEAD is the world's third-ranked business school, after Stanford and Harvard (2019). I also hold a Certificate in Company Direction of the Irish Institute of Directors.

I help organisations strengthen their corporate governance as a NED, as a consultant and as a trainer. I also help with the selection of executives via interview panels.
Click on the relevant picture below to learn more.

About
I have almost 30 years of experience in working for commercial and non-commercial (NGO) organisations. I also served a term as an independent senator in the Irish parliament. In various appointments – culminating in a position as a Chief Executive – I have gathered all-round management knowledge. To this, I can add over a decade as a member of the Economic and Social Council of the European Union, of which I was a Vice-President. I also served many organisations in a voluntary capacity, such as Chief Commissioner of the Irish Girl Guides, a membership organisation with over 10,000 members. Last but not least, I have been/am a member, vice-chair or chair on various boards.
Seanad
From 2011 to 2016 I was an independent Senator in the Irish parliament. I influenced and initiated legislation, participated in successful campaigns, was named "Senator of the Year" by Miriam Lord (writer and columnist with The Irish Times) and was awarded TV3's Tonight Show "Politician of the Year".
Gallery
Thanks to the various positions I have held, especially my work in Europe and as a legislator, I have built an extensive, global network of contacts. In recognition of my work, I have received quite a few awards. I participated in and/or led many campaigns and supported various good causes. This gallery gives you a flavour of this.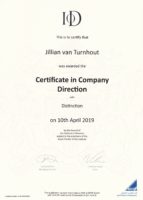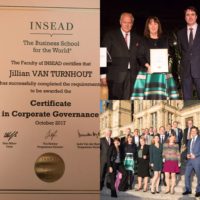 Blog
The powerful feeling of changing the law! 3 years ago, I participated in a conference call to share my learnings of changing the law in Ireland with Scottish colleagues. Since that call, I have visited Scotland several times to share … Continue reading →
I recently visited Ottawa, the capital of Canada, to further the progress of legislation against corporal punishment of children. I met with Natasha and Jane who assist Senator Murray Sinclair who is renowned for his work as former Chair of … Continue reading →
Posted in
Blog
Comments Off

on Legislation against corporal punishment of children in Canada
Jillian van Turnhout was awarded a World Association of Girl Guides and Girl Scouts (WAGGGS) Europe Region medal of service in recognition of her outstanding service to Girl Guiding and Girl Scouting at European level. She was thanked for bringing … Continue reading →