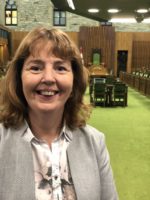 In 2016 I leveraged my decades of experience on various Boards, as a leader in Irish and EU politics and NGO's, as well as a directorship in a commercial enterprise to launch my consulting firm.
I currently serve on the State Board of the 'Arts Council of Ireland', the Board of 'One in Four', and am Vice-Chairperson of the Board of 'The European Movement Ireland'. I am a Chartered Director of the Irish Institute of Directors and a certified Director with INSEAD, Europe's highest ranked business school (2021). Last but not least, I am a former Senator in Seanad Éireann (Upper House of the Irish Parliament).
Read the full overview in About, visit my Gallery or scroll down to learn about the services I offer.