A Board Evaluation Definition:
"Board Evaluation refers to a process that assesses effectiveness, transparency, and accountability of board members. These evaluations should be carried out regularly, to assure that the activities of the board are geared towards effective corporate governance.
Just like any staff member is given a regular performance review, Boards should undertake a formal and rigorous evaluation of their own performance and that of individual directors on a regular basis. These formal evaluations should be conducted at least annually.
This applies to Boards in both profit and non-profit organisations.
I provide an objective and independent assessment of how effective your board and board committees are in practice. I provide clear and practical next steps to take to improve board performance and effectiveness.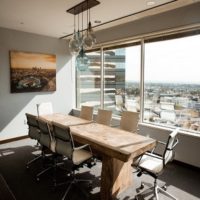 A Board Assessment should include at least the following elements. However, depending on the organisation and Board, I would develop a much more bespoke list, so this list should not be considered exhaustive.
Identify the strengths and weaknesses of the current board.
Assess alignment of the board with the strategy of the organisation.
Collective understanding of board role.
Organisational cultural alignment.
Succession planning for the board, CEO, and management.
Board's composition.
Identify diversity and inclusion opportunities.
Identify compliance issues.
Strategy, risk and financial performance.
If you feel your board can benefit from a third-party assessment, please contact me.