The Office of the Director of Corporate Enforcement in Ireland defines Corporate Governance as the system, principles and process by which organisations are directed and controlled. The principles underlying corporate governance are based on conducting the business with integrity and fairness, being transparent with regard to all transactions, making all the necessary disclosures and decisions and complying with all the laws of the land. It is broadly concerned with the relationships between company boards and the company's shareholders, accountability and responsibility towards the stakeholders. Good governance should facilitate efficient, effective and entrepreneurial management that can deliver shareholders value over the longer term.
I am available to help companies – as a member of their board – maintain this integrity, fairness and transparency or develop the systems and processes to reach these goals. I have extensive experience serving on many boards and advisory councils and have also worked with boards from the other side, as a Chief Executive. I have worked at both national – Irish – level and European level. I have worked in the private sector, NGO sector and in the government sector (as a legislator).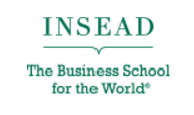 I am extremely qualified in the area of Corporate Governance. Apart from my extensive practical experience, I have successfully concluded the INSEAD International Directors Programme. The INSEAD Certificate in Corporate Governance (IDP-C) is a global credential for board members operating internationally.

My experience and training has given me unique insights in how to be an effective member of a board and contribute to the successful development of any organisation.
Apart from serving as a board member, I also have experience in and am available on a consultancy basis to assist organisations in reviewing their governance structure and/or processes.