I have extensive experience serving on many boards and advisory councils and have also worked with boards from the other side, as a Chief Executive. I have worked at both national – Irish – level and European level. For a detailed overview, see my CV and Overview of Organisations.
Together with my experience working in the private sector, NGO sector and as a legislator in the Irish parliament, this has given me a unique insight in how to be an effective member of a board and contribute to the successful development of any organisation.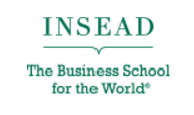 In addition I have successfully concluded the INSEAD International Directors Programme. The INSEAD Certificate in Corporate Governance (IDP-C) is a global credential for board members operating internationally.
Apart from serving as a board member, I also have experience in and am available on a consultancy basis to assist organisations in reviewing their governance structure and/or processes.