Minister for Children Katherine Zappone has ordered a second review of Scouting Ireland operations. She has asked Jillian van Turnhout, who last year carried out an external governance review, to examine if the scouting body had comprehensively implemented the recommendations in the original review.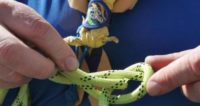 © Irish Times
Update 31 January 2020
Statement by Jillian van Turnhout, Review of Scouting Ireland
"In December 2019, Minister Katherine Zappone appointed me to undertake a follow-up review of the current governance of Scouting Ireland, with a particular focus on the implementation, or otherwise, of recommendations contained in my report on the organisation published in June 2018.
Following my appointment, an issue was raised by an individual in Scouting Ireland regarding a potential conflict of interest relating to me undertaking this specific piece of work. I have considered the matter carefully and I am satisfied that there is no conflict of interest. I am, however, conscious of the pressing need to complete the governance review of Scouting Ireland to enable the Minister to finalise funding decisions concerning the organisation. I would not wish for any further discussion on a perceived conflict of interest, regardless of its validity or otherwise, to be employed in a manner which may have the effect of frustrating or delaying this important work: the review and future sustainability of Scouting Ireland is simply too important.
As a consequence, I have asked the Minister for Children and Youth Affairs to appoint a different independent governance expert to undertake this vital piece of work
I will not be making any further public comment on this matter."